Reading practice: Kaiser Karl der Große
Author: Christine Eckhard-Black
© Christine Eckhard-Black, University of Oxford Language Centre, 2008
Summary
These learning object activities are to be used for a Reading Class in German after you have completed approximately 30 hours of tuition. You will revise and practice past participles, and you will learn vocabulary relevant to a particular period in history. This learning object has been subject to peer review and editing.
Format:
HTML
ZIP
Access to materials
This resource can be used online or downloaded for use in a VLE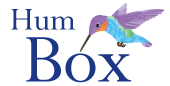 Humbox
The Humbox is a humanities teaching resource repository jointly managed by LLAS.
Look for similar items by theme: