Managing your time successfully
Author: David Donnarumma
© David Donnarumma, Brunel University, 2008
Summary
In this learning object activity, you will learn to; practise ways of avoiding wasting time, Provide opportunities for improving your time management skills and look at ways of prioritising your time. This learning object has been subject to peer review and editing.
Format:
HTML
ZIP
Access to materials
This resource can be used online or downloaded for use in a VLE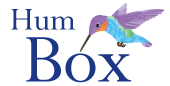 Humbox
The Humbox is a humanities teaching resource repository jointly managed by LLAS.