Introduction to social networking and Web 2.0
Author: Marga Navarrete
© Marga Navarrete, Imperial College, 2008
Summary
After completing the tasks provided in thsi learning object, lecturers should; understand the basic concepts that make up Web 2.0, improve their knowledge of social networks, be able to evaluate different social networks for educational purposes, be confident in designing a task using social network. This learning object has been subject to peer review and editing.
Format:
HTML
ZIP
Access to materials
This resource can be used online or downloaded for use in a VLE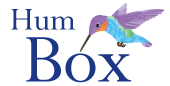 Humbox
The Humbox is a humanities teaching resource repository jointly managed by LLAS.
Look for similar items by theme: