Enhancing employability: A guide for teaching staff in Languages, Linguistics and Area Studies
Author: John Canning
Abstract
As we move towards the governments 50% widening participation target, and the financing of Higher Education changes, teaching staff are being given more responsibility for enhancing the employability of their students. The guide is aimed that those involved in preparing their students for the workplace.
This article was added to our website on 18/06/04 at which time all links were checked. However, we cannot guarantee that the links are still valid.
Table of contents
Introduction
Higher Education is in a process of rapid change. The government's target that 50% of people ages 18-30 should have experienced Higher Education by 2010 is underpinned by a commitment to ensure that those in Higher Education are able to benefit from it in terms of employment opportunities when they finish their education. Higher Education Institutions are now expected to have a commitment to preparing students for the workplace.
But, who is responsible for enhancing the employability of graduates? The students themselves? The institution-wide careers service? Teaching staff? The government? Employers? Whilst each of these has a role to play, it is expected that teaching staff will play a major role in enhancing the employability of their students.
However, it is clear that employability is not a top priority for many teaching staff in Languages, Linguistics and Area Studies (LLAS). After all, lecturers in Higher Education have many other priorities in their academic life.
This guide provides a starting point for teaching staff that are being called to enhance their student's employability. This guide draws upon the major generic and LLAS specific issues.
The policy context: Why is graduate employability important?
Widening participation means that more graduates will be looking for jobs.
According to the present government, national economic and social wellbeing depends on a good supply of graduates.
As students now pay for their Higher Education, it is necessary to show that the financial sacrifices are economically worthwhile.
There is a skills shortage in intermediate-level skills, but not in high-level skills. Expanding Higher Education may help to address it, although a recent report suggested that skill shortages are in areas not provided in Higher Education (Aston and Bekhradnia 2003: 6-7).
What is employability?
Harvey and Knight (2003: 5) offer two definitions of employability, favouring the second.
Employability as job getting.
The ability to secure a job after graduation through...
The ability to secure a graduate (or appropriate) job within a specified time after graduation to...
The ability to secure a graduate (or appropriate) job within a specified period after graduation, to retain the post and to develop and succeed within the chosen career.
Employability as developing attributes for graduate employment.
Developing a range of attributes employers want.
Developing a range of attributes necessary for career progression.
Exhibiting a range of attributes that employers anticipate will be necessary for the future effective functioning of their organisation.
Developing a range of attributes to become a critical lifelong learner.
The nature of employability
Factors influencing a graduate's employability include (Brennan and Shah 2003: 20-21).
(C) Competency factors including knowledge, skills and competencies of doing the job in question.
(A) Attitudinal factors- attitude, values, aspirations, ambitions.
(S) Status- race, social factors, schooling, personal and life experiences.
(L) Luck- being in the right place at the right time.
This guide aims to equip practitioners to impact upon C and A in order to make up for any deficiencies in S or L.
Where we are now: employability in languages, linguistics and area studies
First Destinations Survey (FDS) reveals that graduates in languages have low rates of unemployment 6 months after graduation in comparison with graduates in other subjects.
The FDS is the most extensive survey, but it does not reveal how many graduates are doing graduate-level jobs. A recent survey examined the proportion of graduates in graduate-level jobs. On these measures the performance of graduates in LLAS subjects varies considerably.
This table shows the ranking of LLAS subjects using the First Destination Survey (old' percentage) and the Graduate employment ranking used by Kingston (new' percentage). The survey found that LLAS subjects performed well vis-à-vis other subjects on the old' figures, but poorly on the new figures'.
| Subject | Total graduates | Old % | Rank | New % | Rank | Rank change |
| --- | --- | --- | --- | --- | --- | --- |
| Celtic Studies | 109 | 95.4 | 9 | 81.7 | 16 | -7 |
| Middle East and African Studies | 45 | 80.0 | 62 | 73.3 | 22 | +40 |
| Linguistics | 265 | 93.2 | 20 | 68.7 | 33 | -13 |
| East and South Asian Studies | 105 | 90.5 | 36 | 68.6 | 34 | +2 |
| German | 222 | 91.9 | 27 | 64.9 | 43 | -16 |
| French | 634 | 90.1 | 43 | 64.4 | 49 | -6 |
| American Studies | 361 | 92.0 | 26 | 60.4 | 55 | -29 |
| Russian | 49 | 81.6 | 61 | 59.2 | 57 | +4 |
| Iberian languages | 273 | 88.6 | 52 | 58.6 | 58 | -4 |
| Italian | 82 | 92.7 | 23 | 56.1 | 61 | -38 |
| All Subjects (n=62) | | 91.4 | | 72.0 | | |
First- degree graduate employment 1997-2002: Languages, linguistics and area studies (source: Kingston 2003).
French, German and Italian have above average employment under the old' (FDS) system of being in employment, but below average under the new' system of looking at graduates in graduate jobs. The article provoked concern amongst the LLAS community who both sought explanation and in many cases questioned the statistics themselves. Joint-honours degrees appear to have been omitted, and there appears to have been some miscalculation regarding the number of students having studied certain subjects.
Much less is known about the longer-term impact of graduating in languages or a related discipline.
Who studies languages, linguistics and area studies?
The experiences of students in languages, linguistics and area studies before entering higher education are an important part of their employability on graduation.
In 80-83% of LLAS (UCAS groups QRT) students are white compared to 73% of all HE students.
63% of students in European languages (R) have 300 UCAS points or more compared to just 37% of all students.
64% of European language (R) students are from SEG 1 and 2 compared to 55.7% in all subjects.
70% of LLAS students are female compared to 53% of all students.
Although negative for widening participation, this suggests that graduates in LLAS subjects strongly match the profiles of students with the highest levels of employability:
Graduates from the middle classes are more likely to get graduate jobs, perhaps due to higher self-confidence (Tricky 2003). Even Oxbridge graduates from lower socio-economic groups have lower earning potential than middle class graduates (University of East London 2002).
White students are less likely to be unemployed after graduation than non-white students.
Some employers require 260-300 points at A level (BBB-BCC) for entry onto their graduate schemes (Purcell et al: 10). 80% of European language students have 240 points or above (CCC) compared to just 49% of all students.
However,
Despite legislation there is evidence that women undergraduates earn, on average, 15% less than their male counterparts.
The skills and attributes of language students
Tip: A job candidate who says, 'I'm keen to develop a career in marketing and hope to have the opportunity to use my languages', sounds adaptable, motivated and aware of business needs. 'I'm keen to join an international organisation because I want to use my languages', sounds like the graduate is not really interested in the particular position for interview.
The language as a skill:
Being able to read, write and speak a language is a useful skill in many jobs and an essential skill in others.
Language degrees emphasise self-confidence and good communication skills- both very important in any workplace.
Language graduates should have a strong awareness about communicating across cultures.
However, it is important,
to emphasise these skills in an employer friendly. e.g. team working, communication.
that the job seeker demonstrates that they meet the employer's needs- not that the employer meets their needs.
to acknowledge that languages have a value in their own right, not just as a skill (Kelly and Jones 2003: 34).
Residence Abroad
Most students studying languages and related studies spend a year abroad. This has been described as the unique selling point of modern languages (Marshall 2001). Graduates with overseas experience have an advantage in the job market over those with no overseas experience (Brennan and Shah 2003: 16). Skills and attributes that enhance employability gained from the year aboard may include:
a good oral and written command of a language.
a capacity to deal with the unfamiliar.
a capacity to deal with people across cultural boundaries.
a maturity above that of graduates who have spent 3 years in UK university.
Case study
The careers service at the University of Liverpool has set up a website aimed at students in all subjects undertaking a year aboard as part of their studies. As well as some general advice about the year abroad itself, the site also has hints about getting a job after graduation and how the experience of the year abroad can help.
www.liverpoolyearabroad.org.uk
Case study
Students undertaking a work placement abroad can benefit both from enhancing their linguistic and intercultural skills whilst at the same time gaining important work experience. Uwe Zemke of the University of Salford has prepared a page of advice on arranging and supporting students on work placements abroad.
www.llas.ac.uk/abroad/Staff/Work_placements.htm
Tip: Use a gap year to have fun, but also to improve the transferable skills that will make you more employable. This is crucial (no employer will be impressed when you explain that you spent your time on a worldwide bar crawl)
Enhancing employability in the classroom
Some HEIs run institutional-wide credit bearing courses that can be taken by any student registered at the institution. Students are sometimes able to do a project relating to part-time work undertaken while studying.
Careers services are an important partner in developing employability, but their resources vary from institution to institution (Bennan and Shah 2003: v).
Employability can be integrated into the curriculum. The main advantage of this approach is that graduate employment is not divorced from the actual subject content. A disadvantage is that this approach puts the onus strongly upon individual teaching staff who may not see employability as one of their priorities.
Case study
Leeds Metropolitan University has developed a Work Based Learning Module. Students in groups of five undertake a market research project on behalf of a local company to help them develop their business in France, Germany or Spain. This module requires students to work in groups and use the full range of their linguistic, generic/transferable, cross-cultural, business and professional skills to meet key objectives set by the companies to achieve defined outcomes within a set timescale; the module provides a very realistic framework within which they develop the attributes needed by employers in today's global business environment. Employers value this type of practical experience in graduates as over the years the companies for which they undertook projects have employed several students.
Graham Webb, Leeds Metropolitan University
Case study
Robert Gordon University has developed modules that interface with the "Languages in Work" curriculum offered in Scottish secondary schools prior to university study. Case studies are featured and use promotional materials integrated into role plays, e.g. as preparation for job interviews. Murray Hill, Robert Gordon University.
Teaching method is as important as subject content in developing skills (Hudson 2003: 3). Skills such as working in groups depend greatly on the skills of the teacher. For example, asking a group of students to produce a single project or essay, simply as part of a desire to cut staff workloads under the guise of team working is unlikely to produce good outcomes for employability (Derham 2003: 7).
Tip: Producing lists of skills which should be developed by students, are like the production of cookbooks, though with ingredients included, but procedures left out. Lists of employability skills such as creativity, doing presentations, team working can all be covered in a degree programme and all the boxes ticked', but the success of each student will depend much upon the proportions of the ingredients and some apple pies will be better than others.
Employers' views of employability
The role of employers in enhancing student employability is surprisingly often neglected.
Employers can play an important role in a number of ways including offering work placements and liaising with departments and institutions which may supply future employees.
Employers also have a legal duty to not to discriminate on grounds of gender, race, age, disability, religion, sexuality etc. The Prospects website offers advice to groups of students who are at the highest risk of facing discrimination.
The emphasis on transferable skills' may have been misinterpreted by some teaching staff as suggesting that employers are not really interested in the content aspects of courses. One employer recently attacked the emphasis on skills such as doing presentations- he was more concerned about their scientific ability (Utley 2003). Whilst much is made of presentation skills in particular, actually doing presentations forms a fairly insignificant part of the average graduate job.
Personal Development Plans (PDP) can be used identify skills and attributes, but employers do not want PDPs presented to them as a part of the recruitment process (LTSN Generic Centre 2002).
Globalisation and international trade offer obvious opportunities for graduates with language skills. However, English is often seen as the international language and has been cited by employers as a reason why speaking foreign languages is not essential (Sidnick 2003: 1).
Case study: Behavioural categories of exporters (Sidnick 2003)
In his qualitative survey, Sidnick identified 4 groups of attitudes to international business; he calls these the anglocentrics, the opportunists, the adaptors and the enablers. Each has a different attitude to languages from the anglocentric who only trades with other English-speaking countries to the enabler who sell in non-English speaking countries through English-speaking staff in those countries.
| | | | | |
| --- | --- | --- | --- | --- |
| | Anglocentrics (2) | Opportunists (8) | Adaptors (5) | Enablers (5) |
| Target Markets | Old British empire/ English speaking countries | English and foreign language speaking countries | English and foreign language speaking countries | English and foreign language speaking countries |
| Attitude to languages | Non-English speaking countries not targeted markets. | Little consideration of cultural and linguistic difficulties. | Recognise importance of language to gain businesses | Localise products, services and literature. |
| Languages strategy. | None | Depend on overseas customers with English speaking representative | Adapt literature/ website to promote trade, but depend on overseas customers with English speaking representative | English-speaking staff in overseas countries. Few with language skills to deal directly with customers. |
| Perceived impact on business of lack of foreign language competence. | No loss perceived. | Recognises that opportunities are lost. | Recognises that opportunities are lost. | Impact on businesses minimised |
Some graduate jobs require graduates with language skills. Graduates without language skills will not be considered- therefore competence in the appropriate language is taken as given and graduates will have to concentrate on other skills and attributes.
Most graduate jobs do not require language skills. Language graduates will be competing against graduates without language skills- therefore competence in a language may be an advantage, but graduates will have to concentrate on other skills and attributes- some of these will be specific to language learning.
Getting a job is competitive, not criteria based. Academic achievement does not ensure a right of entry. Employers will select the candidates who they believe are the best people for the job.
Good links between departments and employers can enhance the employability of students.
Case study
Kingston University offers a level 2 module called 'Communicating at Work' within the BA Applied English Language and Linguistics degree, which features a short period of workbased observation/research. Students negotiate their own 'workplacement' as part of the skills development aspect of the module. Many use their existing part-time job. The aim is to investigate some aspect of language and communication in the workplace. The research topic is agreed jointly with tutors and the employer. Some employers commission the student to carry out a specific 'communication' project. The module is assessed by a reflective learning diary and a presentation of their findings, to which employers' representatives are invited. As a result of their participation in this module, some students have been offered employment or internal promotion.
Libby Rothwell, Kingston University
The role of the student
Students have different personalities and abilities that will impact of their employability.
Skills and attributes learnt prior to arrival in Higher Education are as important as those developed on their programme of study.
The graduate' is not a finished product. Willingness to learn new skills, perhaps in IT or learn new languages will be an advantage. Higher Education is not an end in itself.
Employers select the graduates they think will perform best in the job. Extenuating circumstances are not likely to be accounted for the in the same way as they may for HE entrance. However, this is not to say that disadvantaged students cannot draw on their experiences to enhance their employability.
Students from non-traditional' backgrounds may require particular support.
Case study
A graduate from an extremely disadvantaged' background was asked to give an example of something that she had recently achieved. She drew attention to the fact that she had achieved an upper-second class degree. Although this was a major achievement for the student in question, almost all the other candidates had 2:1 as well. We needed to teach her to reflect on her experiences and market herself- to tell the selectors about the obstacles she had surmounted, said her potential employer (Purcell et all (2002: 9).
Evaluating and assessing employability initiatives
The notion of success is problematic in itself when evaluating employability (Brennan and Shah 2003: 3).
a) Statistical sources
The currently established mechanism for evaluating the employability of graduates remains the First Destination Survey (FDS). Institutions and departments who claim market themselves as producing highly employable graduate are usually citing these statistics. However, the FDS refers to graduates in any form of employment (or further study), irrespective of whether it is graduate level job.
Surveys such as that of Kingston (2003) which look at graduate jobs also have their problems. There is uncertainty about what constitutes a graduate (or graduate-track job). For example, accountancy is now mainly graduate entry, but in the past entrants often had only GCSEs or A levels or their equivalents. Therefore they may be a difference between job that requires a degree because of its skill level and jobs in which a degree has become a benchmark that has emerged over time due to the expanding size of the graduate job market.
b) Financial rewards
Some teachers in Higher Education will be resistant to evaluating employability in this way, but the financial investment by students in their Higher Education will necessitate demonstrating that the costs of study (and the opportunity costs of not being in full time employment) are offset by the long-term rewards.
Conclusions and recommendations
Develop relationships with employers, both in the UK and abroad. Unfortunately, potential employers do view not all institutions as equals. Irrespective of the investment of departments and institutions in employability, some graduates will be perceived as being more employable then others, simply by virtue of the institution attended. Blue chip employers often focus their recruitment on Russell Group and other old' universities at the expense of new' universities that are often putting the most effort into enhancing employability. Seeing students recruited by employers that previously recruited their graduates from elsewhere can be seen as progress.
Maintain contact with past students. Past students five, ten or twenty years after graduation can be useful contacts. It is possible that they are now the recruiters.
Share good practice with other departments in your institution.
Develop partnerships with university careers service.
Make use of the resources developed by ESCECT and the LTSN Generic Centre.
Remember that enhancing employability is a partnership between students, teaching staff, careers services and employers.
Bibliography
Acknowledgements
LLAS case studies: Diane Appleton, University of Liverpool. Murray Hill, Robert Gordon University. Libby Rothwell, Kingston University. Graham Webb, Leeds Metropolitan University. Uwe Zemke, University of Salford.
Statistics: Keith Marshall. Comments: Liz Ashurst, Alison Dickens, Angela Gallagher-Brett, Becky Jennings.
References and further reading
Aston, L and Bekhradnia, B (2003) Demand for Graduates: A review of the economic evidence. Higher Education Policy Institute.
Bannerman, A. and Stevens, A. (2003) Widening Participation in Modern Languages', in Head, D. Jones, E. Kelly, M. Tinsley, T. Setting the agenda for languages in higher education. (London: CiLT) pp. 156-166
Brennan, J and Shah, T (2003) Access to What? Converting Educational Opportunity into Employment Opportunity. (London: Centre for Higher Education Research and Information).
Derham, M. (2003) Area Studies: Key to the Future of Modern Languages. Atlas: the bulletin of the Area Studies Project 1.1 pp. 7-11
Fay, M. (2000) Know What You're Doing: the skills agenda and the language degree.
Harvey, L., Locke, W. and Morey, A (2002) Enhancing employability, recognising diversity. Making links between Higher Education and the world of work.
www.bookshop.universitiesuk.ac.uk/downloads/employability.pdf
Harvey, L. and Knight, P. (2003) Briefings on Employability 5. Helping departments to develop employability. (York: ESECT)
Hudson, R. (2003) How can key skills sell Linguistics to students and employers? LLAS Occasional Papers Subject Centre for Languages, Linguistics and Area Studies October 2003 pp.3-8
Kelly, M. and Jones, D. (2003) A New Landscape for Languages. Nuffield
Kingston, B. (2003) Top ten favourites retain poll positions. Times Higher Education Supplement. 10 October 2003
LTSN Generic Centre (2002) Guide for Busy Academics No. 3. Using Personal Development Planning to help students gain employment.
Marshall, K. (2000) Clever Talkers
www.education.guardian.co.uk/higher/story/0,5500,141507,00.html
Purcell, K., Morley, M. and Rowley, G. (2002) Recruiting from a Wider Spectrum of Graduates . (Council for Industry and Higher Education/ Employment Studies Research Unit)
Sidnick, L (2003) The Impact of Foreign Languages on British Business- Part 1: The Qualitative Results. British Chambers of Commerce.
Tricky, G. (2003) Class ceiling
www.prospects.ac.uk
University of East London (2002) Innovation and Renewal Strategic Plan 2002-2007
Utley, A. (2003) Industry hits out at diluted degree trend. Times Higher Education Supplement 4 April 2003
Related links
Employability in Languages, Linguistics and Area Studies
CILT
www.cilt.org.uk
Languages Work Project
www.cilt.org.uk/careers
BLIS Jobs - the job site for people with languages
www.blis.org.uk/jobs
Residence Abroad and work placements
Liverpool Year Abroad
www.liverpoolyearabroad.org.uk
Zemke, U. Work placements
www.llas.ac.uk/abroad/Staff/Work_placements.htm
General Employability sites for students and graduates
Doctor Job
www.doctorjob.co.uk
Graduate Careers online
www.graduatecareersonline.com
Graduate jobs and careers in the public and voluntary sectors
www.getalife.org.uk
Prospects
www.prospects.ac.uk
Real World Magazine
www.realworldmagazine.com
Employment sites for disabled students
Equal opportunities for people with disabilities
www.opportunities.org.uk
National Bureau for Students with disabilities
www.skill.org.uk
Employability resources for teaching staff
ESECT (Enhancing Student Employability Coordination Team)
publishes a number of generic guides on graduate employability.
www.ltsn.ac.uk/genericcentre/index.asp?id=17224&
Universities UK
www.universitiesuk.ac.uk/employability/
Statistics
Higher Education Statistics Agency (HESA)
www.hesa.ac.uk
Universities and Colleges Admissions Service (UCAS)
www.ucas.ac.uk
Other sites
Association of Graduate Careers Advisory Services (AGCAS)
www.agcas.org.uk
Association of Graduate Recruiters (AGR)
www.agr.org.uk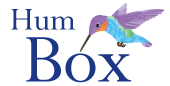 Humbox
The Humbox is a humanities teaching resource repository jointly managed by LLAS.