Widening participation in Languages, Linguistics and Area Studies: An overview
Author: John Canning
Abstract
This paper gives an overview of the UK government's widening participation policy and some of the implications for the study of Languages, Linguistics and Area Studies.
This article was added to our website on 22/02/05 at which time all links were checked. However, we cannot guarantee that the links are still valid.
Table of contents
Overview
The government has set a target that 50% of 18-30 year-olds will experience Higher Education by 2010. The government is especially keen to increase participation amongst groups traditionally under-represented in Higher Education. These include people form lower socio-economic backgrounds, people from ethnic minority groups, disabled people and first generation entrants.
Data from UCAS demonstrates that three lowest socio-economic groups (SEGs) and non-white applicants for LLAS degrees are highly under-represented in Languages, Linguistics and Area Studies. It is possible that this will be even more the case in the future as languages at Key Stage 4 are compulsory for 97% of pupils in independent schools, but only 30% of state schools (BBC 2004, see also Mansell 2004).
Recruitment, particularly in languages however, has been a central concern for teaching staff in our subject areas, and much good quality and innovative work has been done in this area. Widening participation (WP) is concerned with recruiting a wider range of students. It is also important to note that as the Higher Education sector as a whole expands increasing the numbers of students studying LLAS subjects may be required in order to maintain current levels of provision and staffing.
It is important to understand that WP as being promoted by the government is about increasing the participation of certain groups of students in Higher Education, not simply about increasing numbers. There is also a movement to prioritising students under 30 as opposed to providing 'second chances' for older people. Any institution planning to charge variable fees in excess of the standard fee (currently £1,125) for any course will be required to enter an access agreement with the Office for Fair Access (OFFA) (DfES 2003: 19). This includes the provision of bursaries for certain types of students (OFFA 2004).
Widening participation priorities include:
Increasing numbers of students from lower SEGs
Increasing participation by students from certain ethnic minority groups, especially Afro-Caribbean men and Bangladeshi women.
Increasing participation among disabled people
Students from low participation neighbourhoods.
First generation entrants
Some activities often thought of as WP are not directly WP concerns for the government- and not all diversity is WP. These activities include:
Admitting students with lower grades
Offering 'remedial' classes for certain groups of students
Recruiting mature students (WP is concerned with students under 30)
Adult education
Recruiting more female students
Going into schools to promote particular subjects
Recruitment, retention and employability
WP is not just about recruitment, but also about retaining students. Institutions and departments must pay attention to the whole student experience and provide relevant support. There are also important issues about employability after graduation as there is evidence that students from traditionally underrepresented groups are more likely to be unemployed or underemployed on graduation than their peers from the same institution (Brennan and Shah 2003).
Under the Disability Discrimination Act 2001, institutions have increasing legal obligations towards disabled students, which extend not just to teaching and learning issues such as assessment and residence abroad, but also to services such as libraries, disability support services and accommodation services.
Challenges for LLAS
LLAS recruits poorly from students of lower SEGs compared to other subjects in HE (let alone the 18-year-old population in general). LLAS subjects are behind only medicine in this regard. However, unlike medicine demand for places does not outweigh the number of applicants. Those LLAS departments with large numbers of applicants compared to places will need to pay strong attention to fair access policies; the need to consider fair access will also apply in considering applications from students with lower qualifications than usually accepted even for undersubscribed courses.
The government's strategy depends upon encouraging individuals with Level 3 qualifications other than A levels (e.g. Advanced GNVQ, AVCEs etc.). Most of these qualifications are vocational in nature and not always suitable preparation for studying arts, humanities and social science subjects. As far as A level is concerned, over 90% of all students with over 13 UCAS points (CDD-DDD) go on to Higher Education- the social class differences being insignificant (see DfES 2003). In contrast only around 50% with vocational level 3 qualifications go into Higher Education (see DfES 2003: 10-12).
Foundation degrees are a large part of government strategy, but rare in LLAS subjects (though see Connell 2004).
Higher Education in Further Education is also an important part of the WP strategy. Most HE courses in FE institutions are in vocational disciplines.
There are very few access courses (for those age 21 and over) in languages, although there are a lot more general arts and humanities access courses.
The 50% target also depends about encouraging more students to attain level 3 qualifications before they enter HE. Therefore this is a school as well as an HE issue.
Languages in particular continue to be perceived as an increasingly elite subject in an increasingly mass higher education system. By its very nature the 50% target means recruiting students of average academic ability, not just high ability. This represents a radical shift in the academic profile of students entering Higher Education as a whole.
Opportunities for LLAS
The Tomlinson report (Working Group on 14-19 Reform 2004) affirms a student's entitlement to studying languages after the age of 14. Moreover, the report suggests that language study may be a requirement for those studying subjects such as tourism.
Adult education and business classes in languages continue to recruit well, particular at beginners' level.
Institutions are responding well to changing student demands and are offering languages alongside business and other vocational subjects.
Regional partnerships are an important strategy for WP and synergies developed through initiatives such as Regional Languages Networks, Comenius, Languages Work, CILT and their partners in HE, FE and schools mean that LLAS departments are well networked on a regional basis.
WP offers opportunities to discuss important issues surrounding the transition from A level into Higher Education (see Claussen 2004).
Students from ethnic and linguistic minorities in the United Kingdom have not been as always well targeted as they could be by languages and area studies. Claussen (2004) suggests the Eurocentric nature of the curriculum in languages could be a reason for this.
Institution Wide Language Programmes (IWLPs) are offered at most Higher Education Institutions in the UK in some form (Bickerton 2002), despite the decline of named programmes in languages.
Institutions and departmental responsibility
It was initially believed that failing institutions falling short of their access agreement benchmarks (i.e. not quotas) would face financial penalties and/or will have their approval to charge variable fees withdrawn. However, the Higher Education minister Kim Howells recently suggested that this would not necessarily be the case (Crace 2004).
Initiatives such as AimHigher, promote the concept of HE in schools and not particular subjects. However, funding is sometimes available to undertake more subject-specific work.
From Widening Participation to Fair Access
Over the past year there has been a move away from speaking about widening participation towards 'fair access', the subject of the recent Schwartz report (Admissions to Higher Education Steering Group 2004). The report makes recommendations to assist institutions in ensuring that their admissions procedures (interviews/ aptitude tests etc.) do not unfairly advantage or disadvantage particular groups of students. Fair access is mainly an issue for departments that select rather than recruit their students. Despite concerns about recruitment in our subject areas, many departments do select and reject potential students.
Questions for discussion
The Subject Centre aims to help teaching and support staff in LLAS subjects in providing information about WP and facilitating the exchange of good practice. With this in mind what can the LLAS Subject Centre do to support practitioners in Widening Participation? The following questions are aimed assisting this discussion.
The GCSE-A level transition is important. Are students doing vocational courses who would benefit more from doing A levels? If so what can we about it?
Is it acceptable/ feasible/ possible to admit students with lower grades in order to fill undersubscribed courses?
How can LLAS departments recruit from students with level 3 qualifications other than A levels/ Scottish Higher qualifications?
What can the Subject Centre/ LLAS colleagues do to get more sceptical colleagues on board?
What are the responsibilities of LLAS teaching staff regarding WP?
What are the implications of WP for LLAS course structures, assessment procedures, pastoral support etc?
How have/ will policies on recruitment and retention change as a result of WP?
How does WP relate to named programmes in languages and Institution Wide Language Programmes (IWLPs)?
Bibliography
Admissions to Higher Education Steering Group (2004) Fair admissions to higher education: recommendations for good practice. ( Nottingham : DfES) Available at: www.admissions-review.org.uk (Schwartz Report).
BBC (2004) Compulsory Language lessons fall. Available at: http://news.bbc.co.uk/1/hi/education/3983713.stm
Bickerton, D. (2002) 'Institution-Wide Language Programmes' Good Practice Guide
Brennan, J. and Shah, T. (2003) Access to What? Converting Educational Opportunity into Employment Opportunity. ( London : Centre for Higher Education Research and Information).
Claussen, I. (2004) Widening Participation and ensuring success. Transition from A-level to university: A report on the experiences of students and staff in the School of Modern Languages at Queen Mary, University of London . ( London : Queen Mary).
Connell, T. (2003) Foundation Degrees in Languages Good Practice Guide
Crace, J. (2004) By Fair means. The Guardian 19 October 2004. Available at: http://education.guardian.co.uk/universityaccess/story/0,10670,1330173,00.html
DfES (2003) Widening Participation in Higher Education ( Nottingham : DfES)
OFFA (2004) Producing Access Agreements. Offa guidance to institutions ( Bristol : OFFA). Available at: www.offa.org.uk
Mansell, W. (2004) 'Bourgeoisie dominate language classes', Times Education Supplement 10 December 2004 p.6
Working Group on 14-19 reform (2004) 14-19 Curriculum and Qualification Reform. Final Report of the Working Group on 14-19 reform. ( Nottingham : DfES) Available at: www.14-19reform.gov.uk (Tomlinson Report).
Related links
Most resources available to practitioners are generic rather than subject specific. The Higher Education Academy has a range of resources relating to widening participation, lifelong learning and student retention. LLAS hopes to be able to produce subject-specific resources in the near future.
Widening Participation
www.heacademy.ac.uk/199.htm
The overview paper by Jary and Jones and the paper by Parker on WP policy and practice are useful starting points.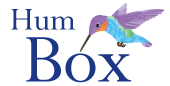 Humbox
The Humbox is a humanities teaching resource repository jointly managed by LLAS.
Look for similar items by theme: