Student award 2006: How does your experience of your course compare with any expectations you may have had?
Author: Gemma Brown
Abstract
The winner of the Subject Centre's undergraduate student essay competition 2006 was Gemma Brown, a 1st year in the Department of European Studies and Modern Languages at the University of Bath.
This article was added to our website on 03/05/06 at which time all links were checked. However, we cannot guarantee that the links are still valid.
Table of contents
Discussion
Before coming to university, I was determined to ensure that the establishment I chose was the right one for me, in terms of location, accommodation, and, in particular, the languages course. For this reason, I made sure I visited each university I applied to and completed a thorough tour, as well as amassing as much information as possible about the universities and their courses from prospectuses, newspapers and the internet, and by asking advice from parents, teachers, and languages students. All this led me to believe that there was a very wide range of universities and courses available to me, with great variation between them.
I chose Bath University because, having researched the course, I learned that a strong emphasis was placed on the use of language in business and everyday routine. I wanted to be able to use my language frequently in my future career, rather than complete my degree and get a job where I would not be using my skills.
For this reason, I also disliked the heavy focus on literature that many other universities incorporate into their course structure, preferring to concentrate on more practical and functional areas of study.
I therefore found the idea of studying both cultural and political modules in the course appealing, modules which I felt would build on my existing interests, and open up new ones. I also discovered that students had the option to choose some modules from outside the course, such as in Economics or Politics, to increase their knowledge in a specialist area, which was an attractive prospect because of my interest in politics, which I hope to pursue further through my language course.
I also discovered that students had the option to choose some modules from outside the course, such as in Economics or Politics, to increase their knowledge in a specialist area, which was an attractive prospect
In terms of language learning, being new to the Italian language, I expected to advance at speed through the course, progressing very quickly, especially as the department's stated aim was to bring all students (both those who had completed Italian A-level and those who had started ab initio) to the same level by the end of the second year- a challenge indeed!
This was the first marked difference between my expectations and my actual experience of the course: in the event, we got off to rather a slow start, focussing at first on the spoken rather than the written aspect, which I found hard to manage as I find writing things down usually helps me to learn more effectively. However I soon realised the value of learning orally before writing, as this gave teachers more opportunity to practice oral language with us in the classroom (this was sorely needed!) whereas students could develop their written knowledge more easily independently.
This was another element of the course which I had not expected: obviously I realised that some degree of work would have to be completed in my own time, but not to the extent of, for example, learning grammar from a book on my own. The total amount of weekly classes was around what I had anticipated, but I had not realised how much work would have to be done individually. This was a shock to the system at first, a sharp contrast to sixth form studies! However I began to enjoy discovering things for myself, relishing the sense of achievement this brought.
On this note, I had expected to undertake in-depth study of grammar, which takes place through weekly lectures and smaller classes in the course, but I had certainly not expected to have so many holes in my knowledge! I believed that I had already attained a good grasp of grammar through my previous language studies. However I had, and still have, several gaps which needed filling in. Moreover, I enjoy grammar lessons more than I expected, finding the science of language an interesting concept.
In both the Cultural and Political modules, I was surprised to find that they were not quite what I had expected. Cultural Studies contained a strong literary element that I had not counted on, as I had expected to be concentrating on the lifestyles of France and Italy. However I am enjoying this part of the course more than I had imagined, and I have realised that one can build up a good idea of a nation's culture through the media of literature and film. Having said this, I was relieved to find that after the first year it is possible, as I had anticipated, to move away from the literary aspect and delve into other areas of culture.
Politics and Society is an intensive history course, and I was surprised by the speed at which we were taken through a large period of Italian and French history: we went through one hundred years of history in eight weeks, with a one-hour lecture each week, and the rest we must find out for ourselves, compared to A-level History, where we studied a period of perhaps ten years in great detail for a whole term. This difference suited me as I find it more useful and interesting to cover a larger area of history, and I felt it gave me a greater knowledge of the backgrounds of each country. However I was disappointed that no current politics would be covered in the first year, which is my real interest.
I enjoy grammar lessons more than I expected, finding the science of language an interesting concept
So far I have not mentioned European Studies, an integral part of the course at Bath. I had expected to enjoy this aspect greatly, and I do: I believe we should make more effort to be part of Europe, and I think this aspect of the course is helping me feel more European, rather than simply British. Something which I had not expected was to be participating in seminars so early in the course: indeed, in week three of the Semester, I found myself giving a group presentation on Europe in front of twenty students. Ours was the first seminar, and although a frightening prospect, I was glad to find that I would gain valuable skills both through the course content and the methods of learning.
Conclusion
If a student's experience of higher education is different from what they had expected, all I can say is, whatever you feel is lacking in the course, it is your responsibility to pursue it as an individual. Some of my experiences may not have been quite what I had anticipated, but I can make up for this by studying, joining a group or reading on my own about the areas I am interested in. Higher education provides great opportunities to gain further insight into your interests and these should be taken up. Your course is what you make it!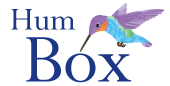 Humbox
The Humbox is a humanities teaching resource repository jointly managed by LLAS.
Look for similar items by theme: