Runner up in the student award 2007: What advice would you give to students starting your course?
Author: Elizabeth Baines
Table of contents
Discussion
It is true that beginning university can be a daunting experience. For most students university will involve a first experience of living away from home, and language students will be faced with the added prospect of spending a year in a foreign country. Throwing yourself in at the deep end? Possibly. So what are the advantages (or disadvantages) of opting for a degree in language studies and what can you do to get the most out of your course?
Having spent my gap year travelling, by the time my degree began I felt confident, independent and ready for university life. I even intentionally chose a university that was far from home to prevent me from making frequent trips back; with hindsight this was perhaps not the most practical idea! Although every student has personal motivations for going to university, those of us who choose language studies nonetheless have a certain amount in common; a thirst for foreign cultures, a passion for the French language and a desire to travel and work abroad in the future were among my deciding factors.
Becoming fluent, or near-fluent, in another language is an empowering feeling; I felt that I had cracked the code of a whole other culture through having learnt the language.
The language aspect by no means sums up a language degree. Numerous topics are covered within this sphere and subjects such as business, history, philosophy, politics and literature are all covered within this field of study. Do not be put off by thinking that a language degree purely involves hours spent slaving away over grammar rules and memorising vocabulary! Whereas grammar inevitably forms a part of the course, it is only a part and by no means the whole. I enjoy the emphasis on critical analysis which encourages students to express their own points of view on the subjects studied, and this is most effective during seminar sessions. This is a valuable skill that can and should then be applied throughout life.
As concerns the taught aspect of the course, I personally enjoy the flexibility of my French degree and the range of modules available. While it may help you to choose modules that overlap to some extent, especially in the final year, do not be dissuaded from taking new subjects simply because you do not know much about them; these choices often prove to be the most liberating and interesting learning experiences. Whereas I agree that all my modules should be focused on French in my final year, a positive aspect of the course was being able to choose subsidiary modules outside of the French department in the first and second years.
In the first year, I was made to take an obligatory introductory phonetics module, much to my dismay! However, I found this emphasis on pronunciation surprisingly interesting and helpful in my grasp of the spoken language, especially being able to subsequently recognise the phonetic alphabet in the dictionary. Although there is a continued emphasis on French grammar in the final year, it would be beneficial for language students who do not wish to dedicate a whole module to pronunciation to have a pronunciation aspect incorporated into the grammar part of the course.
An important part of a language degree is the year abroad; hence a quarter of most language degrees will be spent in a foreign country. Whereas I would warn against allowing concerns over the year abroad to stand in the way of choosing a language course, it is important that language students are motivated to spend a year in a foreign country. Living abroad is a challenge and can be an intimidating thought, yet it is also a liberating experience. During my first two years at university, I was advised to make every effort to improve my language skills before the year abroad, and I would recommend this to every language student. Whether reading as much as possible in the foreign language or finding a language exchange partner to help improve your speaking skills, you will find that once in the country everything will slip into place much more easily if you have made the effort to prepare your language skills prior to departure. It will also be less likely that you will spend the year with English speakers...
There is a certain sense of pride to be gained from feeling that you have achieved a thorough understanding of your subject area, and this is certainly the case when learning another language. Becoming fluent, or near-fluent, in another language is an empowering feeling; I felt that I had cracked the code of a whole other culture through having learnt the language. It was as if a part of the world had opened up to me that I had previously had no access to. Prospective students should be aware however that acquiring a thorough grasp of a language is something that cannot easily be rushed; languages in particular demand continuous sustained effort and dedication. Do not be fooled into thinking you can cram in vocabulary the night before an exam and pass with flying colours!
The only criticism I would make of my course is that on returning from the year abroad I felt there was a lack of recognition of our efforts and achievements during our time away. The year abroad is a fantastic opportunity and it is a shame for those who have made a real effort to benefit from their year that they have little opportunity to discuss this with lecturers on their return. Similarly, given that most students make enormous progress in spoken French during this year, there should be a larger emphasis on teaching in the foreign language in the final year.
Conclusion
I have found that many aspects of my course have been enlightening, the philosophical aspect often having encouraged me to evaluate my own life. Learning a language is more than just grammar and vocabulary, as to speak and understand a language it is also necessary to 'speak' that culture. Learning about a culture from the inside, in the language and for a short time in the country of that culture is exciting and mind-opening. This I had not anticipated, and it has made me realise the true value of my studies, on a personal as well as career level. My main recommendation to students beginning a language course is to make the most of available resources at university to improve your oral skills before your year abroad. A language degree is a great experience; enjoy it!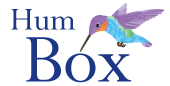 Humbox
The Humbox is a humanities teaching resource repository jointly managed by LLAS.
Look for similar items by theme: