The Language Café
Authors: Paula Davis and Shoshannah Holdom
Abstract
The Subject Centre for Languages, Linguistics and Area Studies is coordinating a two-year European Socrates Lingua 1 funded project exploring informal and socially situated language learning for adults. The Language Café project draws on the existing and growing café culture around Europe and aims to create an expanding network of Language Cafés which take place in real cafes and other publicly accessible social spaces. This paper outlines the background to the Language Café project, reports on progress to date, and discusses the major successes and challenges encountered in setting up and sustaining a Language Café.
This article was added to our website on 02/06/09 at which time all links were checked. However, we cannot guarantee that the links are still valid.
Table of contents
Languages in Higher Education Conference 2008: transitions and connections
This paper was originally presented at our conference: transitions and connections, 8-9 July 2008.
Background
The Language Café project is funded by the European Commission Socrates Lingua 1 programme. It is a two-year project (2006-2008) and follows on from previous Lingua 1 projects:
Join the Club set up a network of community language clubs
Opening the Door to Language Learning (coordinated by the Subject Centre) trialled a number of open learning models and published a handbook of good practice (OdLL Project Partners, 2005)
Taste the Language promoted language learning through taster sessions involving food and drink
Lingua Connections, a dissemination project providing advice on marketing
Project partners
Coordinating institution
Subject Centre for Languages, Linguistics and Area Studies, UK
Core partners
University of Klagenfurt, AT
Public Service Language Centre, LT
Högskolan Dalarna, SE
Associate partners
Lessius Hogeschool, BE
Libra Books Ld, HU
University of Vilnius, LT
Public Service Language Centre, LV
Izmir University of Economics, TR
What is a Language Café?
Taking the ideas and lessons learnt from previous Lingua 1 projects, the Language Café builds on the concept of 'café culture' in Europe. Recognising a frequently expressed desire among adults for a form of non-assessed language learning, a Language Café provides an informal, social setting in which to practise languages and share cultural interests. Central to the whole concept is that Language Cafés are self-managed, i.e. run for and by the participants. In this way, it is hoped that Language Cafés will become self-sustaining and continue once the initial project funding comes to an end. Support for Language Cafés takes the form of a set-up guide containing advice on participating in, setting up and sponsoring a Language Café; and email, telephone, or (if local) face-to-face advice from project partners.
Key ingredients for a successful Language Café
A number of common elements for a successful Language Café have been identified in the participating partner countries:
Place
Where will the Language Café meet? The venue should be a publicly, accessible, social space, i.e. it needs to be easy to reach (in terms of public transport and parking) and in an area where people feel safe arriving / leaving on their own. The environment should be relaxed, informal and supportive with comfortable seating and ideally with tables for playing games, making notes, etc. Noise level is another important consideration. The venue needs to be fixed to give the Language Café a sense of identity. Examples of venues include cafés, pubs, schools, libraries, bookshops, community centres and online (a virtual Language Café).
Pace
When will the Language Café meet? The frequency of meetings should be agreed by the group in consultation with the venue. Many venues will only be able to offer a space during 'quiet' times during the day. Groups commonly meet weekly or fortnightly for between 60 and 90 minutes. Irrespective of how often the group meets, regularity is key – participants need to know that the Language Café will meet at the same day and time each week / fortnight / month. Obviously, different times suit different people and timing will influence the type of people who come to the Language Café, e.g. an early evening Café (i.e. straight after work) may appeal to those who work full-time during the day.
People
Who is involved in the Language Café? Project partners have developed common terminology to identify the roles of the various participants. The manager is responsible for setting up the Language Café, finding and negotiating with the venue and publicising the Café. The facilitator leads the sessions by animating the conversation (particularly in the early stages of the Language Café) and acting as the main point of contact for the group. The facilitator is not necessarily a trained teacher but needs to have a good standard of proficiency in the spoken language, enthusiasm, reliability, and a willingness to listen as well as speak. Native speakers are very popular, particularly in the UK context. The host provides the space for the Language Café to meet and in our experience venues are very keen to get involved. Finally, the Language Café attendee / regular / café-goer must have at least basic skills in the language concerned as the Language Café is not a class so is not really suitable for complete beginners. They also need a willingness to share responsibility for the group. Ideally, the group size should be no more than 10 as conversation becomes difficult with larger groups. One person may take on more than one of the roles of manager, facilitator, native speaker, host and regular, or indeed all of them. Regular negotiation among all parties is essential to ensure the smooth running of the Language Café.
Price
How much does the Language Café cost to run? There is no set price but anyone setting up a Language Café will need to consider the facilitators' costs (in terms of time and travel expenses), a possible fee for using the venue, the cost of materials and equipment (e.g. a dictionary, photocopies, and games such as Scrabble in the target language), and publicity costs. It is important to balance the host's expectations with what people can afford to pay. Hosts may be happy to offer their venue for free but in return expect participants to buy a coffee/cake. Even these costs may deter people from lower income groups so it is vital to make any fees and payment arrangements clear from the start, and ideally financial contributions should be voluntary. Facilitators / native speakers may agree to be paid in kind, e.g. vouchers / book tokens for the facilitator, and native speakers may appreciate the opportunity to practise the language of the country in which the Language Café is taking place and to socialise with local people.
Publicity
The project has developed a publicity pack to provide support for setting up or hosting a Language Café. This consists of an A4 folder, promotional postcards, a wipe-on/wipe-off poster to advertise the time and date of the Language Café, and a window sticker for the venue. By the end of the project (September 2008) the Language Café website will list details of Language Cafés in all the partner countries and will provide blog support for facilitators. The set-up kit guide will be downloadable from the website and there will also be links to further publicity tips, e.g. the importance of face-to-face contact when approaching potential hosts.
Challenges
Challenges faced by project partners include facilities not meeting the expectations of participants (e.g. no coffee available in a bookshop), and venues changing ownership (a Cuban bar being taken over by African owners who were understandably not quite so keen on the idea of a Spanish Language Café). It may be difficult to find a venue that is able to host a Language Café in the evening, and Cafés that meet during the day may struggle to recruit. The time of year may also affect attendance, e.g. partners in Sweden found that potential café-goers were reluctant to venture out on cold, dark winter evenings. The biggest challenge has been motivating participants to self-manage the Language Cafés, and failure to do this can lead to 'facilitator fatigue' syndrome. To avoid this problem, it is important to make the self-management aspect of the Language Cafés clear from the start. Finding native speakers can also be problematic but 'wanted' posters have elicited a good response. We have not been able to obtain sponsorship from coffee companies as originally planned but the venues we have approached have been very enthusiastic.
Some examples of UK Language Cafés
Italian in a Italian delicatessen, originally facilitated by a native speaker, part-time tutor but now taken over by a member of the group who is also a native Italian speaker
French in an independent bookshop, running since October 2007 and originally facilitated by the Language Café project administrator who is a native French speaker, the group continues to meet weekly
Case study: the Spanish Café in Southampton
The Spanish Café has been running since October 2007 and takes place once a week in a public library. It is facilitated by a Spanish-speaking Subject Centre member of staff and has occasional attendance from native speakers. On average, between five and eight people attend each week; the greatest number attending on any one occasion was 13, which made for a particularly lively meeting. The group members represent a genuine cross-section of society, of all ages and backgrounds. A number are retired; some are students; others are university staff; some are new to Southampton; others have lived there all their lives. All, however, share a great enthusiasm for the Spanish language.
Reasons for attending are diverse. Some members have taken formal classes but are now looking for greater conversation practice (one student mentioned how intimidating and unnatural he found it to speak in his Spanish language class, and so he appreciated the opportunity to converse more naturally); others have Spanish relatives through marriage and wish to improve their language skills in order to converse more fluently with their family; some are planning holidays in Spanish-speaking countries and are learning the basics in preparation; others are keeping up language skills gained from travel overseas.
Whereas initially the facilitator took responsibility for directing the conversation, group members are now gradually taking ownership of the café and are able to converse effectively without the aid of more fluent speakers or guidance in terms of finding topics to discuss. For example, whereas the facilitator tended to bring items for discussion each week, café members now bring along their own news articles, photographs, postcards, brochures, and so on, to spark conversation. There is no fixed routine to the café: the atmosphere is convivial and relaxed, reminiscent of a group of friends meeting for a coffee and a chat. Topics of conversation usually include current affairs, leisure time activities, holidays, and the local environment, and the meeting will often end with a game of Spanish Scrabble. The café is conducted entirely in Spanish from the moment people walk through the door; indeed, in a feedback form, one member mentioned how he feels slightly annoyed when other members "unnecessarily" switch back into English.
One of the keys to the success and sustainability of this café is how the group has gelled socially. Strangers at the outset, they are now genuinely interested in and care about each other. Some have socialised with each other outside of the café, and a number of members recently went to see a Spanish play together. This group cohesion has certainly ensured a good flow of conversation and has created a rewarding, mutually-supportive, language learning experience. The members help each other with vocabulary or grammar, and listen patiently whenever anyone is speaking. There is no pressure to speak but everyone has the opportunity to contribute, if they wish.
The enthusiasm and commitment of the group members should ensure that this Language Café continues long after the European project draws to a close.
Successes
The Language Café seems to be tapping into a genuine interest in the community for languages outside the classroom, and new Language Cafes are being set up every day. The Language Café has received positive feedback from café-goers, facilitators and hosts. Participants who value the input of native speakers talk about 'learning 'real' language from 'real' people'. The social aspect of the Language Cafe is highlighted as a particular success by café-goers and facilitators alike: 'It has helped me feel part of the local community'. Hosts have commented positively on the impact on their businesses: '[The Language Café] has created the kind of atmosphere I want to have at my café'.
The future
It is hoped that many existing Language Cafes will continue once the project comes to an end. The social aspect of the Language Café and the friendships participants have forged will facilitate their sustainability to some extent but some groups may need help in taking responsibility for their continued success. As well as sustaining existing Language Cafes, we aim to extend the network of Language Cafes by provided continued support in the form of the set-up guide and offering a space on the website for people to register their own Language Cafes. We have already been contacted by people outside the project for advice on setting up a Language Café, e.g. there is now an English Language Café in Argentina. We would also like to involve other agencies in ensuring the continuation of the Language Café concept beyond the life of the project. With this in mind, we have already made contact with a local authority in the UK, and our Swedish partners are in consultation with their national library network. We are optimistic for the future and will continue to offer guidance and support for anyone interested in setting up their own Language Café.
Bibliography
OdLL Project Partners (2005) Opening the Door to Language Learning: Bringing Language Learning to the Wider Community. Antwerp: Drukkerij De Beurs.
Related links
The Language Café
www.languagecafe.eu
Join the Club
www.jointheclub.net
Opening the Door to Language Learning
www.opendoor2languages.net
Taste the Language
www.tastethelanguage.eu
Lingua Connections
www.linguaconnections.eu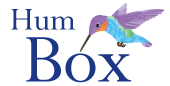 Humbox
The Humbox is a humanities teaching resource repository jointly managed by LLAS.
Look for similar items by theme: