French studies in UK higher education
Author:
Tony Chafer
Abstract
A survey of French area studies teaching in the UK, covering curriculum content, design and delivery.
Table of contents
Introduction
Until the late 1960s, the vast majority of students wanting to study French were obliged to combine the study of the language with studying the classics of French literature. Joint degrees, when they were available, usually took the form of two-language degrees, in which the other language was similarly studied in combination with literature. Since then, a thousand flowers have bloomed. Changing demands and pressures on recruitment have led to greater curricular choice, so that French Studies now encompasses film and media studies, gender studies, critical theory, applied linguistics, Francophone studies and area studies. Moreover, the latter, which can be either multidisciplinary or interdisciplinary, potentially covers the whole range from literature and cultural studies to the humanities and social sciences. In addition, French can now be combined within joint honours degree programmes with virtually anything, from Business Management to Engineering, from Law to Information Science. Many universities now also offer students the opportunity to take a language option as an elective within their degree in another discipline or subject. In this case, the language is usually taken as part of a Languages for All or Institution-Wide Language Programme and the emphasis is on acquiring the language as an additional skill, rather than on language study as part of a 'cultural package' (Kelly 2000).
Diversity of design
The diversity of the field has raised a number of issues for curriculum planners: which disciplines and subjects should be included? Which ones should form the core of the programme? How much and what type of student choice are compatible with coherence? Or is coherence to be seen as less important than flexibility and maximising student choice? Universities have resolved these issues each in their different ways, taking account of local institutional constraints and preferences and the interests and specialisms of staff. For example, should the focus be on contemporary French society? If so, how much - if any - historical context is necessary or desirable? Or are the present and the past so inextricably intertwined that a historical approach is indispensable to a proper understanding of the specificities of French national identity and society? And what is the appropriate balance between arts subjects, the humanities and social sciences within the curriculum? What goes into the core and which options are offered will depend, in part, on the answers given to these questions.
The increasing popularity of joint degrees, either in combination with another language, or - increasingly - in combination with another, often unrelated, subject or discipline (eg. Law, Politics or International Relations, Information Systems, Business or Management Studies), has posed another challenge to French Studies. With students only doing half of their degree in French, what should the French half of the programme consist of? Should the language department concentrate essentially on developing the student's language and communication skills, while the disciplinary and subject skills are left to the other department? In this case, the 'area studies' component might involve little more than studying texts in French language classes about aspects of French society, politics or culture. Or should it seek to maintain a discrete, albeit slimmed-down, area studies dimension within the French element of the joint degree programme? In the latter case, as for the single honours programmes, difficult choices again need to be made about approach, content and delivery.
With over 147 single honours French courses and 1933 joint honours courses involving French listed by the University Central Admissions Service, it is impossible to do full justice to this diversity. Certain broad trends can, however, be identified. Most universities do have an area studies subject core, which at some institutions extends throughout the degree programme (for example at Aston, Bath and Portsmouth), while at others it is confined to the first year (eg. Oxford Brookes and Nottingham). Decisions about what to put in the subject core are inevitably varied. Some departments that are traditionally strong in literature have extended the core to encompass, for example, culture and society (e.g., Bristol) or media and film, or thought, but do not include politics or the other social sciences, while others, without such a tradition, have made politics and society and cultural studies (e.g., Bath) or contemporary history (eg. Portsmouth) their core. The number and types of options on offer are vast, ranging from literature, critical theory, linguistics, film and media, to history, politics, gender studies and Francophonie (study of French-speaking societies). Some departments define area studies to include literature, others exclude it. Some focus largely on metropolitan France, while others offer students the opportunity to take comparative options (eg. intellectuals in France and Britain, comparative film studies), or to study France in its European or global context.
Multidisciplinarity and interdisciplinarity
The diversity in curricular design is accompanied by a similar diversity in approaches to curriculum delivery. With the exception of those degree programmes that have retained the largely 'language and literature' model, or that focus on language and linguistics (e.g., York), French Studies degree programmes are multidisciplinary. However, the level of integration of the different disciplines and subjects varies enormously. In some universities, the language department essentially delivers the language courses, together with the literature and culture units, while the politics, society and history units are provided by specialists from the relevant social science and humanities departments. In these cases, the level of integration of these subjects and disciplines with the language curriculum is inevitably more restricted than in large multidisciplinary schools where the politics specialists, the historians and the media specialists are actually based in the languages school. Here, emphasis is placed on the ways in which languages are the product of a specific set of historical, political, social, economic and cultural processes, so that in delivering the curriculum central importance is attached to the study of the language in context. This then raises the issue of whether or not to teach the area studies in the language. In the past, this debate revolved around the question of the 'trade-off' between, on the one hand, the benefits to the students, in language terms, of teaching in the target language, and on the other, the greater sophistication in the understanding of the relevant subject or discipline that students who were taught in English were said to achieve. Teaching in the language also raises issues in relation to assessment: how much weight should be attached to the essay's content and how much to the quality of the language in the marking criteria? However, this debate has largely been overtaken by events in recent years, under the combined pressure of the decline in demand for language degrees and the introduction of a unitised or modularised curriculum in most British universities. Against this background, resource pressures have meant that it has become increasingly difficult to justify offering area studies units exclusively to language students: French politics units, for example, have had to be opened up to students of politics or international relations, thus precluding the delivery of the unit in the language.
While some departments have emphasised multidisciplinarity, and in so doing have made a virtue of flexibility and the maximisation of student choice, others have sought to move towards an interdisciplinary approach by integrating the different disciplines and subjects covered under the area studies rubric with the study of the language. This can be achieved in a number of ways. It might be done, for example, through the adoption of a 'problem-based' approach, where students are invited to analyse French contemporary issues or problems through the 'prism' of different disciplines and media. For example, 'le problme des banlieues' can be analysed as a political, socio-economic and a cultural issue and can be studied through the media of books, academic journals, magazines, newspapers, song and film. It is the attempt to integrate these different approaches that distinguishes interdisciplinarity from multidisciplinarity. Another approach to interdisciplinarity is to focus on 'l'exception franaise': the question of what has traditionally made France different from other western industrialised countries. This question can then be studied from a variety of different angles: France's revolutionary heritage, its tradition of political and ideological conflict, interventionism and the role of the state in the economic and social life of the country, its intellectuals, French film and cultural exceptionalism, and France and the wider world, encompassing Francophonie, France overseas and foreign, defence and security policy. Such a course will also offer opportunities to question the validity of the notion of French exceptionalism (France is exceptional when compared to what presumed norms?), as well as to examine the growing pressures on France from the twin processes of globalisation and European integration that have combined, it is argued, to make France less 'different'. Finally, another approach, which can be either multidisciplinary or interdisciplinary depending on how it is delivered, is to study France in its European context. A course that treats France in this way can adopt a range of different approaches - historical, economic, political - to the study of France's role in Europe, while also describing and analysing French perspectives on the European project.
Period abroad
A period abroad is an integral part of the vast majority of French Studies degree programmes. Single honours degree programmes and joint degree programmes that combine French with another subject usually require students to spend a full academic year in a French-speaking country, while students taking two languages usually spend a semester in the country of each target language. There are three main types of placement available to students of French. The first, and most common, is to follow a prescribed course of study in one of the home department's partner universities in a French-speaking country. If the host university is in the European Union (EU), this usually comes under the umbrella of the EU's Erasmus/Socrates student mobility programme. The second type of placement is a work placement, sometimes organised by the home university and sometimes by the student. For students combining French with, for example, International Management, Business Studies or Business Administration, this provides a useful opportunity to learn about and gain direct experience of the business environment of the target country. Finally, students often have the option to work as a language assistant in a school in a French-speaking country or in Quebec. One of the key issues to emerge from the 1995/6 subject review of French was the level of integration of the year abroad: 'some institutions have exemplary arrangements to ensure the effective operation of the period abroad, but in many institutions the period is not well integrated into the wider curriculum' (HEFCE 1996: 15). In an effort to develop and disseminate best practice, the Higher Education Funding Council for England financed a three-year project through its Fund for the Development of Teaching and Learning, the findings of which are available on the World-Wide Web (Rapport 2001).
Associations
The main associations for French Studies in the UK are the Association for the Study of Modern & Contemporary France (area studies, including social sciences, humanities and cultural studies), the Society for French Studies (mainly literature and cultural studies, but also some other area studies), the Society for the Study of French History, and the Association for French Language Studies. Each of these organises an annual conference and publishes a journal and all provide a useful forum for networking with other French specialists.
Bibliography
Godin, E. (1997). Godin, E., 'Language and Interdisciplinary: a minimalist but explicit integration', Journal of Area Studies, 11: 73-82.
Kelly, M. (2000, July 7). 'Forget the cultural stuff, just give them the lingo', Times Higher Educational Supplement.
HEFCE [Higher Education Funding Council for England] (1996). Quality Assessment of French, 1995-6. Subject Overview Report QO 2/96. Bristol: HEFCE.
Related links
Association for French Language Studies. Available at: http://www.unl.ac.uk/sals//afls/ (accessed 27.11.02) University of North London.
Association for the Study of Modern & Contemporary France. Available at: http://www.bath.ac.uk/?mlssw/w3pg1.html (accessed 18.6.02) University of Bath.
'L'exception française'. Available at: http://www.sussex.ac.uk/Units/EURO/contemporaine University of Sussex School of European Studies, La France Contemporaine.
Francophone Africa. Available at: http://www.hum.port.ac.uk/slas/francophone/ (accessed 20.6.02) University of Portsmouth Faculty of Humanities and Social Sciences.
French Studies. Available at: http://www.libr.port.ac.uk/ROADS/subject-listing/reference/french.html (accessed 19.6.02). University of Portsmouth, French Studies.
Rapport (2001). Available at: http://www.hum.port.ac.uk/slas/rapport (accessed 25.6.02) University of Portsmouth School of Languages and Area Studies, Rapport (Residence Abroad at Portsmouth).
Society for French Studies. Available at: http://www.sfs.ac.uk (accessed 19.6.02)
Tennessee Bob's Famous French Links. Available at: http://www.utm.edu/departments/french/french.html (accessed 20.06.02) The University of Tennessee at Martin, Tennessee Bob's Famous French Links.
Referencing this article
Below are the possible formats for citing Good Practice Guide articles. If you are writing for a journal, please check the author instructions for full details before submitting your article.
MLA style:
Canning, John. "Disability and Residence Abroad". Southampton, 2004. Subject Centre for Languages, Linguistics and Area Studies Guide to Good Practice. 7 October 2008. http://www.llas.ac.uk/resources/gpg/2241.
Author (Date) style:
Canning, J. (2004). "Disability and residence abroad." Subject Centre for Languages, Linguistics and Area Studies Good Practice Guide. Retrieved 7 October 2008, from http://www.llas.ac.uk/resources/gpg/2241.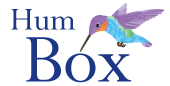 Humbox
The Humbox is a humanities teaching resource repository jointly managed by LLAS.
Look for similar items by theme: