Papers and articles with this keyword
This paper presents a web-based, cross-cultural project designed to develop foreign language students' awareness of both their own culture and the target culture. In addition to the cultural sensitising aspect of the project, students also benefited in terms of their language learning, in particular their reading and writing skills in the foreign language. This was a joint project with Karl-Franzens University, Graz.
Elena Polisca - 18 June 2009
This contribution focuses on an innovative e-learning project recently initiated at the University of Manchester. CAMILLE (Cultural Awareness Modules to Improve Language Learning Experience) aims to design, develop and implement innovative e-learning resources to enhance students' awareness of Italian culture (understood in the widest sense) in support of their language learning experience. The paper presents some of the content and resources that have been developed for the project, and discusses how this innovative e-learning approach to teaching Italian culture fits into the language learning experience of different groups of students.
- 12 January 2007
Language and culture are inseparable. Or are they? Do you necessarily deliver cross cultural awareness through the teaching of a module on Italian literature or Spanish politics? Does being a French specialist automatically equip you with the ability to contribute to the international agenda of your institution? The assumption is yes. And yet, there is a need to challenge such assumptions. As the European Union refers to pluriculturalism and is gone beyond a 'binary' system, as there is clear evidence of a decline in the number of undergraduates taking language degrees, I would argue that there is a need for language lecturers to re-invent themselves, reflect on their practice and methodological approach as well as content of delivery if we are to come closer to matching these assumptions. This paper is proposing to look briefly at the challenges faced by language specialists in Higher Education, offer reflections on language learning and language teaching and finally offer a positive, researched answer to the question in the title.
Susan Bassnett - 14 February 2006
Translation Studies in the UK is a small but expanding field of study. Programmes are primarily at postgraduate level though some elements of translation studies are included in first degree programmes in ancient and modern languages. The cultural approach to translation is the most recent development in a field that has been growing steadily since the 1970s. What distinguishes Translation Studies from translating is the emphasis on cultural history and the role and function of translation in the broader socio-cultural context.
Niall Palmer - 18 October 2002
A general overview of the nature and variety of American Studies degree courses in United Kingdom universities, including notes on the differing structures and content of degree courses at undergraduate and postgraduate levels, opportunities for study abroad and the wide range of resources available for students and lecturers in American Studies.
Tony Chafer - 27 September 2002
A survey of French area studies teaching in the UK, covering curriculum content, design and delivery.
Navigate by theme to discover papers, articles and Good Practice Guides on the selected subjects.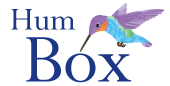 Humbox
The Humbox is a humanities teaching resource repository jointly managed by LLAS.