Teacher training: Development of Postgraduate and Language Assistants (DOPLA)
Author: John Klapper
© John Klapper
Summary
Staff development materials specifically for the training of Postgraduate Teaching Assistants and Foreign Language Assistants, but which can be used for the staff development of any language teaching staff who are new to the profession.
Format:
Text files (.pdf)
Access to materials
This is a self-extracting exe file which will automatically unzip itself when doubleclicked. It contains all the files listed above in .pdf form for which a copy of Acrobat reader will be needed.
Download Dopla.exe (1.54mb)
Contents:
How Students Learn; Small Group Teaching; Experiencing a New Language; Teaching Grammar; Assessment; Understanding Language and Language Learning; Facilitating Second Language Learning; Understanding the British Education System; Working as an FLA in the British Education System; Working with Authentic Materials; Using Audio and Video Material in Language Learning; IT in Language Learning; Computer Assisted Language Learning (CALL); Exploiting Authentic Texts for Advanced Oral Work; Translation as a Learning Process; Approaches to Teaching Literary and Cultural Studies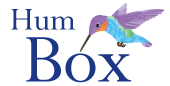 Humbox
The Humbox is a humanities teaching resource repository jointly managed by LLAS.
Look for similar items by theme: