Runner up in the student award 2007: What advice would you give to students starting your course?
Author: Elizabeth Murray
Table of contents
Discussion
The course I am studying is French and German. As I have experienced myself, I understand that the thought of coming to university can be quite daunting, and as a result I think that it is essential not only to receive all the support that you can get, from both current students and staff, in addition to getting the most out of your course and enjoying yourself at the same time. The intention of this essay is consequently to provide you with tips in order to make you adjust to your course, as well as enjoying university life in general.
Firstly, I am going to discuss the independent work which should be done, in order to enhance your language skills. You will only have ten contact hours, like the majority of humanities students at my university. This means that you are expected to put in thirty hours of your own in addition to being taught. I would recommend that this time is spent on reading and listening to authentic French and German language material and by engaging regularly with French or German nationals. Your standard of both French and German should then without a doubt increase. The Language Centre and the language assistants are also good ways to enhance your language skills, as the former provide up-to-date French and German newspapers and the latter are always there to answer questions, or to just have a chat.
The Language Centre and the language assistants are also good ways to enhance your language skills, as the former provide up-to-date French and German newspapers and the latter are always there to answer questions, or to just have a chat.
This subject of independent work brings me onto time management. At the beginning of my course, the work load was somewhat heavier than it has been recently. As the allocated time which you should spend on your studies per week is forty hours, I recommend that that is all that you do. This is because it is just as important to make friends, and socialise. I therefore suggest that if the workload gets much too heavy in the first few weeks, it would be a good idea to mention it to your lecturers. After all, the staff from the different modules may not be discussing what, and how much, work they are setting with each other.
Another piece of advice that I would give you is to travel to both France and Germany when you have the time. I understand that this is not possible often, as the majority of the year is taken up with studying. However, when you know that you've got into university, it maybe an idea to spend a few weeks in the summer, before you go to university, in either France or Germany. This is because, according to finalists, the majority of the learning that you do with regard to languages takes place in the foreign country. Besides, you will learn about French and German culture in addition to hopefully gaining a bit more confidence!
Furthermore, you should make sure that you try to spend the same amount of time on each language. This is because, as the course is fifty percent French and fifty percent German, it is important not to let the standard of one overtake the other. Of course, the majority of people will no doubt shine in one language more than the other, but if say you spend double the amount of time on one language than you do in the other, by Year Four, your thought processes will no doubt be limited to the language which you've spent the most time on throughout your course. This could cause problems in exams, as you might only be able to think in your strongest language and also in the future, when you get a job, such as interpreting for example. A problem could arise here if you were to interpret from English into both French and German, for example, as language interference from your second language, otherwise known as your strongest foreign language could prevent you from remembering the third.
Concerning the non-language based modules; I also have a few tips to offer. To begin with, I am going to focus on the time that should be taken when writing an essay. As there is so much reading that needs to be done for these modules, it is a certainly a good idea not to rush them. In connection with background reading, it is very important that you do more than the basic reading for the course. This is because you are marked on the amount of background reading that you have done concerning the topic and more marks are allocated to you if you have done extra. Referencing is also a topic which I feel I need to mention. This is because, in the first term, it can take a bit of time to get used to referencing properly and marks are given for this! Always remember to read the handout if you are given one and if not, look it up online or ask a member of staff if in doubt. Footnotes or endnotes in addition to a bibliography are necessary, only one or the other is just not sufficient.
Lastly, I have decided to talk about personal tutors. In the first term, it can sometimes be, without a doubt, difficult to settle and I suggest that if you experience any problems at all, it is a good idea to talk to your personal tutor. These problems could range from having too much work, to not liking the course, or even wanting to convert to another module. Remember, if people don't know how you feel, then there is no chance in them helping.
Conclusion
To sum up, I have outlined some suggestions which you can follow when you start your course and I hope you find them all useful. Most importantly though, ENJOY YOUR COURSE! In the words of Charles M. Schwab, a famous American industrialist, "a man can succeed at almost anything for which he has unlimited enthusiasm", and I must say that I couldn't agree more myself...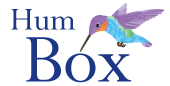 Humbox
The Humbox is a humanities teaching resource repository jointly managed by LLAS.
Look for similar items by theme: