Widening participation in Languages, Linguistics and Area Studies
The UK government has set a target that 50% of 18-30 year-olds will experience Higher Education by 2010. The government is especially keen to increase participation amongst groups traditionally under-represented in Higher Education. These include people from low-income socio-economic backgrounds, people from some ethnic minority groups, and disabled people.
Unfortunately, all three of our subject areas have poor profile in terms of widening participation. The three lowest income socio-economic groups and non-white applicants for LLAS degrees are highly under-represented in all three of our discipline areas. The over-reliance on middle-class, white students is a cause for concern.
Recruitment, particularly in languages, has been a central concern for teaching staff in our subject areas. Widening participation offers the opportunity to recruit from a wider range of prospective students. It is also important to note that as the Higher Education sector as a whole expands, it will probably be necessary to increase the numbers of students studying LLAS subjects in order to maintain current levels of provision and staffing.
Socio-economic groups 5,6,7
(%)
Non-white
(%)
European Languages and Literatures (R)
14.5
8.1
Linguistics
15.8
8.5
Non-European Languages and related (includes American Studies and African Studies) (T)
12.4
11.3
All subjects
18.9
16.7
Source: UCAS Degree accepts (www.ucas.ac.uk).
For further information or to suggest ways in which the Subject Centre could support teaching staff with Widening Participation, please contact John Canning. j.canning@soton.ac.uk . We are particular eager to hear about the work colleagues are doing to widen participation in LLAS subjects.
On this site
Widening Participation in Languages, Linguistics and Area Studies: An overview
by John Canning
Widening Participation Focus Group Report
by John Canning
Widening Participation and ensuring success: Transition from A-level to university
by Ian Claussen
Widening horizons: Charting progress the Aston way
by Nigel Reeves and Annie Bannerman
Good Practice Guide: Disability and Residence Abroad
by John Canning.
Further reading (LLAS specific)
Bannerman, A. & Stevens, A. (2003) Widening Participation in Modern Languages', in Head, D. et al. (eds.) Setting the Agenda for languages in Higher Education. (London: CILT/ LLAS/ UCML/ SCHML), pp.156-166
DfES (2003) Languages for All, Languages for Life (pdf) (London: DfES)
www.dfes.gov.uk/languagesstrategy/pdf/DfESLanguagesStrategy.pdf
Further Reading (generic)
DfES (2003) Widening Participation in Higher Education (pdf) (London: DfES).
www.dfes.gov.uk/hegateway/uploads/ewparticipation.pdf
de Lowerntal, E. (2003) Preparing Teachers for Practising Equal Opportunities: a study of leaders of programmes for university teachers with particular reference to race', Race, Ethnicity and Education 6 (4) pp. 395-407
Layer, G. (2004) Widening Participation and Employability (LTSN: York)
www.heacademy.ac.uk/resources/detail/Employability/employability344
Lewis, B. (2002) Widening Participation in Higher Education: The HEFCE Perspective on Policy and Progress, Higher Education Quarterly 56 (2) pp. 204-219
Murphy, M. & Fleming, T. (2003) Partners in Participation: integrated approaches to widening access in higher education. European Journal of Education 38(1) pp. 25-39
Weblinks
Aim Higher
www.aimhigher.ac.uk
Institute for Access Studies, Staffordshire University
www.staffs.ac.uk/access-studies/
Higher Education Academy widening participation webpages
www.heacademy.ac.uk/ourwork/institutions/wp
Action on Access
www.actiononaccess.org
Scottish Disability Team
www.sdt.ac.uk
Universities and Colleges Admissions Service
www.ucas.ac.uk
Office for Fair Access
www.offa.org.uk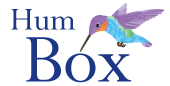 Humbox
The Humbox is a humanities teaching resource repository jointly managed by LLAS.
Look for similar items by theme: