Widening horizons: Charting progress the Aston way
Authors: Nigel Reeves and Annie Bannerman
Abstract
This paper discusses Aston University's Widening Participation project, providing pathways into the University via Foundation Degrees, with a view to creating a new service and knowledge-based workforce in the Birmingham region. Languages form an important part of the knowledge economy and the Languages For Life project, launched in 2001, is described. Current Aston undergraduates are recruited as ambassadors for local schools and a supporting conference was held. Ways in which the project can be developed further are discussed.
This article was added to our website on 18/01/05 at which time all links were checked. However, we cannot guarantee that the links are still valid.
Table of contents
This paper was originally presented at the Navigating the new landscape for languages conference (www.llas.ac.uk/navlang), 30 June - 1 July 2004.
1. Introduction (Nigel Reeves)
It may seem odd to choose a maritime metaphor for our paper, given that Birmingham is a city further from the coast than almost any other in England. However, Birmingham does have as many canals as Venice so perhaps we may be forgiven for echoing the imagery of the Conference title.
Birmingham's canals are evidence of its long industrial history and in some ways what Annie Bannerman and I will be discussing is linked to this industrial past but also to the future. Birmingham is in the process of reinventing itself for the Knowledge Economy. As the impetus of the Second Industrial Revolution powered by the automotive industry stalls and threatens to become part of industrial history, Birmingham is moving swiftly forward. Located in the City Centre, Aston University is adjacent to Europe's largest regeneration zone. At the heart of this regeneration are the activities of the Aston Science Park (Europe's largest), also of the University, the University of Central England's Engineering Faculty at Millennium Point, which also houses the Museum of Science and Technology, and Aston's partner College, Matthew Boulton College.
This partnership with the College, which is rebuilding on our campus next to Eastside, is a central though not the exclusive part of Aston's vigorous Widening Participation project. The College will provide pathways to the University through Foundation Degrees - a national development of Year Zero, a programme we have practised for a decade in, for example, Pharmacy. Raising the aspirations and prospects of young people from sections of the population that traditionally did not attend university is not simply our response to a Government and Funding Council driven policy. It is itself a vital part of our ambition to reinvent Birmingham, to move on from an industrial past to a combination of service and knowledge-based industries and manufacturing in highly sophisticated areas such as medical technology.
The young people with whom we engage must have high-level qualifications to play their part in this.
Birmingham is still an important exporting region. Languages are important there in the context of marketing and sales. But languages are also vital in the ever-more important service industries, which include tourism, conferences, exhibitions (the National Exhibition Centre is in Birmingham as is the International Conference Centre) as well as finance - not forgetting the airport and associated industries and services.
Aston has tried to adopt an holistic approach to Widening Participation. More than ten years ago it began to arrange for students to act as part-time tutors in local schools, a valuable experience for them as well as for the pupils. We have moved on with mentoring, too, but Funding Council grants have enabled us to build these early contacts with school children into projects that touch on the entire ' Life-Cycle' of the student, from aspiration-raising in primary school, through research into barriers to entering HE, into study skills needs, surrounding the difference between living on campus or at home as many local students and particularly Muslim females do, and challenges to placements both short term and for the sandwich year and career prospects.
In all we have some twenty-nine projects, research and officer posts in our Widening Participation campaign.
One area, more rarely associated with Widening Participation, is arousing interest in the study of languages. As I indicated above, languages form an essential part of an outward-looking services and knowledge economy. Perhaps the most extraordinary observation we have made is that precisely those children who, through their family environment, are growing up habitually using two or more languages, English in the outside world and their parents' and grandparents' language or languages in the home and community environment, do not generally either appreciate the linguistic skills they have 'naturalistically' acquired, nor do they see how they are equipped through their bilingual experience to excel in further, European languages. Nor do they and their parents have insight into the career advantages that languages bring.
My colleagues in the School of Languages and Social Sciences, inspired and led by Annie Bannerman, have set out to try and correct these views in the context of Widening Participation through their WP-sponsored project, Languages for Life , about which Annie will now tell us more.
2. Languages for Life (Annie Bannerman)
The Languages for Life project started in 2001, European Year of Languages, when I was asked to conduct research into attitudes to the study of European languages amongst Asian female students. Interviewing in a dozen West Midlands schools, I found many gifted and talented linguists enthusiastic to pursue their study of languages to a higher level, but often dissuaded from their preferred route by family and friends who see medicine, law, accountancy, as the acceptable path to professional success. Aston language graduates from Asian backgrounds also contributed to the survey, often describing the considerable opposition which they had had to face when making their academic choices.
The profiles of these young women, told in their own words, form the most visited section of the website , Languages for Life , which we then went on to launch in 2002. This was designed to appeal to pupils in Years 9 to 12, and gives lots of information about careers with languages, courses available, the options available on the Year Abroad, as well as graduates' own stories about their language learning.
In our outreach work, current Aston undergraduates are recruited as ambassadors, who visit schools to talk to pupils about their own subject choices, and to discuss with them their own learning experiences and their career or study ambitions. One of the challenges they issue is to find a job where speaking another language could not possibly be of any use. After a session with our ambassadors, the pupils themselves can usually find good reasons for everyone to continue language learning.
In the autumn of 2002 we arranged a conference: Teaching European Languages in a Multilingual Context, which brought together in a stimulating, thought-provoking and successful day academics, teacher practitioners, careers advisers, representatives from Chambers of Commerce, student ambassadors, and pupils from several schools.
In the academic year which has just finished (2003/04), the Languages for Life project has been able to employ two researchers, one to examine access to and experience of part-time foreign language degrees for mature students, the other to use the medium of e-mail to offer extra support to first year students with a language component in their degree, while at the same time gathering data about their experiences of the University. Both these reports will be posted on the Languages for Life website by October 2004. In each case, the School of Languages & Social Sciences has moved swiftly to act on the research findings.
The Languages for Life website is currently undergoing a major redesign. The original target audience was pupils from Year 9 onward, but the current situation in schools seems to indicate that we should also be aware of even younger linguists, who have already studied a language for a couple of years, but may benefit from the extra stimulus of website material which aims to underline both the pleasures and the benefits of language learning. We plan to offer a range of portals to encourage access to the website by many potential visitors from year 8 pupils and sixth form students to teachers and advisors. Most of the existing features will remain, in particular the profiles, which will be updated with the latest news of career progressions and travel plans. We are hoping that improving technology will make it much easier to manage and update the site.
We have been especially pleased that Dominic Luddy, who is managing the CILT programme, Languages Work , due to be launched in September 2004, has found lots of useful ideas and material on our website, and that we have established helpful links through that relationship.
While the website does stand alone, it is a crucial tool for our busy programme of outreach work, and this continues to develop. We have contacts with a wide range of schools and colleges, both in the West Midlands and further afield, most of whom are keen to arrange regular repeat visits. Demand at peak periods outstrips our availability, and we are trying tactfully to train our contacts to think further ahead, and book us up well in advance, especially around the times of options meetings. However, we do understand that school calendars, like our own, are subject to severe pressures, and we do manage to meet most requests except, perhaps, at the height of the exam period.
For these school visits we have short questionnaires designed to take the pupils into every section of the site, and this also facilitates a greater autonomy for our student ambassadors. With the tools we can provide and with a little experience, it is feasible for them to go out into schools without the support of a member of staff, thus allowing many more visits to be arranged. The students themselves, with their passionate enthusiasm for languages and relatively recent knowledge of school life, are our greatest asset, and this project allows us to pay them a reasonable fee for their involvement. It is also, and most importantly, a really enjoyable experience for all concerned, as well as a bonus for the all-important CV.
So, what of the way forward? As I have said, we are aiming to make the website better, both by offering interest to a range of users and by improving the internal navigation. We are hoping to be able to start talking to Year 8 as well as older pupils, and to develop new programmes for sixth formers. We also plan to have an ongoing dialogue with some of our profiled graduates. All of this should keep us on our toes. We are also thinking about ways of reaching parents, but this needs careful consideration - perhaps a discussion forum?
And finally - to return to our original maritime metaphor - there are undoubtedly reefs ahead, in the shape of university fees. This is an issue we cannot ignore, but as yet these are uncharted waters. For the moment, we continue to market languages as positively as we can, while hoping that we may find some new navigational aids before too long...
Related links
Languages for Life
(www.aston.ac.uk/lss/langlife)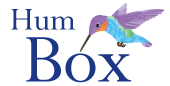 Humbox
The Humbox is a humanities teaching resource repository jointly managed by LLAS.