Language trends by Keith Marshall (2005)
Here are the 2004 statistics of the employability of language graduates. For comparison, the 2001 and 2003 figures are also available on this site.
Download: Language Graduate Job Prospects
Illustrates the average unemployment rates among new graduates in the UK (1996 - 2004) (
pdf)
Download: Unemployment rates among MFL and other languages 1996-2004 (Excel spreadsheet)
Downloads: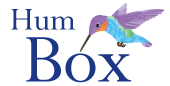 Humbox
The Humbox is a humanities teaching resource repository jointly managed by LLAS.
Look for similar items by theme: