Canadian Studies teaching in the UK
Author:
Terry McDonald
Abstract
An overview of the nature and content of Canadian Studies (including Québec Studies) teaching and research in British and Northern Irish universities, with sections on each designated centre, their specialist disciplines and the courses they offer. These are mainly in history, politics, literature, geography, film, and aboriginal studies, often as part of a comparative programme.
Table of contents
Introduction
Canada has a reputation for being a worthy but dull country, living permanently in the shadow of the United States and with little to offer of its own other than a few iconic symbols such as Mounties' and beavers. That this image is manifestly false is shown by the healthy interest in Canadian Studies around the world, including the United Kingdom . Canada provides academics and students a breadth of disciplines comparable to many of the world's more populous and politically important countries with Geography, Literature and History being particularly well supported. Canadian Studies is unusual in that the Canadian government provides a certain amount of financial support for specialist centres and research activities. It also maintains a full time Academic Relations Officer and a Canadian Studies Project Officer, both based at the country's High Commission in Trafalgar Square, London . Their roles are to support the teaching of Canadian Studies in British universities, to encourage research on Canadian topics by British academics and to offer assistance for the holding of conferences and lectures.
Canadian Studies in UK Higher Education
As an area for academic study in the UK , Canadian Studies began at Edinburgh University in 1974 although no British university currently offers degree courses devoted solely to Canadian Studies. There are examples of joint degrees with a strong Canadian content, such as Birmingham 's B.A (Hons) in American and Canadian Studies whilst Canterbury Christ Church University College is introducing a joint honours degree in American Studies (USA and Canada) and another in USA , Latin American and Canadian Studies from 2006. In Canada there are, of course, many universities where single honours Canadian Studies degrees can be taken.
The mid 1970s saw two initiatives that were to sustain the growth of Canadian Studies in the United Kingdom . The first of these has already been mentioned and that was the establishment of the Academic Relations Unit at Canada House, and the second was the creation of the British Association for Canadian Studies (BACS) in 1975. The Association continues to flourish, with a membership of approximately four hundred and holds an annual conference which is attended by around 150 academics and postgraduate students from both sides of the Atlantic . It publishes the multidisciplinary British Journal of Canadian Studies which is peer reviewed and appears twice a year. It also produces the BACS Newsletter three times a year in order to keep the membership informed about forthcoming conferences, lectures and events. Within the Association, there are seven specialist groups that complement the interdisciplinary nature of its activities by providing a focus for specific interests. These groups are: Aboriginal Studies, Canadian Business and Economics , Canada /UK Architecture, Library and Resources, Literature, and UK/Canadian Legal Studies. The seventh group focuses on Québec and is the Keele based Groupe de Recherche et d'Etudes sur le Canada Francophone (GRECF).
Within the Canadian federation the province of Québec has always regarded itself as being different from the others, not least because the great majority of its population is French speaking and it has a number of institutions such as its legal system that are unique. The provincial government maintains a Delegation in London and, in 1997, helped establish the United Kingdom 's only Centre for Québec Studies at Leicester University . However, it is Leeds University 's Department of French that has a Professor of Québec Studies. There is also, as mentioned above, the group within BACS based upon researching and study French Canada.
There are six Universities in the United Kingdom that have formal Canadian Studies Centres and these are Nottingham, Birmingham, Edinburgh, Leeds and Queen's University, Belfast and Birkbeck College, University of London. These are the ones that have a formal commitment to Canada House to maintain and develop Canadian teaching, research and resources. In most, if not all of them, students can spend a year studying at a Canadian university although this usually means extending their studies into a fourth year.
There are several other universities where teaching and research include a Canadian dimension and these include Hull and Sussex , along with some regional groupings. In London, the Institute of Commonwealth Studies has a Canadian Studies programme and runs seminars and conferences and cooperates with Birkbeck and University College London as The London Conference for Canadian Studies. There is the Canadian Studies in Wales Group which consists of Aberystwyth, Bangor, Cardiff, Lampeter and Swansea . The South West Canadian Studies Group is Exeter based and there are many individual universities whose courses include some Canadian content, notably Cambridge, Central Lancashire, Glasgow, Glasgow Caledonian, Keele, Liverpool, Oxford, Reading, Sheffield and Sunderland.
Conclusion
Whilst Canadian Studies seems destined to be permanently overshadowed by its US counterpart, it nevertheless thrives in a number of United Kingdom universities. Through the work of the British Association for Canadian Studies and the support of the Canadian High Commission, academics are able to develop units or modules about Canada and Canadian topics which reflect their own particular interests and expertise. Students in many universities and colleges benefit from the existence of units or modules that have some Canadian content and which can develop their interest in the country. This may well lead to them progressing to postgraduate study and therefore continue to sustain Canadian Studies in the United Kingdom.
Resources
Canadian Studies is fortunate in that there are a number of resources, both printed and electronic, to facilitate teaching and research about Canada in the United Kingdom and elsewhere. At a parochial level, BACS publishes a newsletter three times a year which provides a useful overview on current and future activities whilst the High Commission in London publishes Academic News Canada twice a year. This includes information on the Canadian Government funding available to British academics. There is also a newsletter entitled Can-Text published by the BACS Literature Group. The Ottawa-based International Council for Canadian Studies publishes The International Canadian­ist three times a year which provides information on events being planned, and books recently published on Canadian topics, in countries around the world. More formally, there are two previously mentioned academic journals published in Britain (one of them on-line) and also the American Review of Canadian Studies which is readily available in the United Kingdom.
There are many web-sites that provide information on Canada with 'Access Canada' www.canadian-studies.net/accesscanada being particularly useful. It is readily and freely available and provides a one-stop gateway to information resources on Canada . The Canadian government's own web-sites (in English and French) can be accessed via the portal site, www.canada.gc.ca whilst the province of Québec has www.gouv.qc.ca . The nearest thing that Canada has to a national newspaper, the Toronto Globe and Mail, can be found on www.theglobeandmail.com. Another newspaper which plays an important role for Québec's English speakers (or Anglophones') is the Montreal Gazette at www.montrealgazette.com whilst Canada's national broadcaster is the CBC, and www.cbc.ca is its website.
Appendix: Canadian Studies programmes by institution
Edinburgh University
Edinburgh has the United Kingdom 's oldest Canadian Studies Centre and is still the British university with the highest profile among Canadianists around the world. It is the only British university with a teaching unit dedicated to Canadian Studies and although only one person is employed solely as a Canadian Studies specialist, sixteen members of staff from across the university are involved in teaching on the Centre's programmes. The range of disciplines is impressive, encompassing History, Literature, Law, Politics and Sociology, along with Scottish History. Edinburgh has 21 undergraduate and ten post­graduate courses which include Canadian-related modules. Thus first (or second) year students can take Canadian Studies 1, The Emergence of Canada as a Multicultural State and the Politics of Identity in Contemporary Canada.
Around 90 students took the Canadian Studies 1 option in 2002/3. In the honours years, much of the Canadian content is comparative and ranges from Constitutional Law ( UK , Canada and Spain ) or Contemporary Hunter Gatherers which includes Canadian examples, among others from all round the world, to An Introduction to the Anthropology of Cultural Encounter which is almost entirely Canadian in content.
At postgraduate level, Edinburgh has ten taught Masters' courses that have a Canadian dimension, albeit mainly as a comparison with other countries. Gender and History in Postcolonial Space: Aspects of English-Canadian Textuality has a great deal of Canadian content. Other courses include Contemporary Issues in Nationalism and Gender Politics and the State, this latter course using Canada as a key case study. Edinburgh also has a tradition of students studying for research degrees (MLitt and PhD). The Centre hosts conferences, research seminars and public lectures on Canadian issues.
Birmingham University
Birmingham 's Centre of Canadian Studies dates from 1981 and specialises in Literature, Film and post-war History. Canadian Studies is part of the Department of American and Canadian Studies with four members of staff teaching Canadian subjects, two of them being full time Canadianists. Birmingham offers a range of undergraduate courses that have a Canadian minor' within them including American and Canadian Studies, plus several variants on this including with English', with History' and with Hispanic Studies.' First year students (66 of them in 2003/4) are able to take a multidisciplinary module entitled Introduction to Canadian Studies and there are modules available in the second and third years such as Contemporary Canadian Writing, a response to the many excellent Canadian writers to have emerged over the past three decades such as Carol Shields, Margaret Attwood and Aritha van Herk. Other modules include Anti-Americanism (which has 50% Canadian content) and North American Intelligence Services (20% Canadian). The university has an MA in Trans-Atlantic Studies (25% Canadian content) whilst research degrees (MPhil and PhD) are possible in a number of areas, particularly Canadian Literature, Culture and Cultural Politics, and United States-Canada Relations.
Leeds University
At Leeds the Centre for Canadian Studies dates from 1992 but a regional centre, based at the university, had been established in 1979. Eleven members of staff are involved in teaching and researching on Canadian topics and there is particular interest in the Canadian North. Other areas include Canadian Literature, Geography, Environmental Studies, Aboriginal Peoples, and Québec Studies and Leeds has the United Kingdom 's only Professor of Québec Studies. Modules taught on undergraduate degree courses include Recent Canadian Writing, Québec Society and Culture and Canada , America and the Cold War. At postgraduate level there is Canadian content in some courses, such as the MA in Modern History which has a module entitled Canada among the Powers, 1945-1968.
Nottingham University
Nottingham 's Centre of Canadian Studies was established in 1989 and whilst Canadian Literature forms the backbone of its activities, it also has a number of courses in other areas such as the study of Aboriginal peoples, Canadian and French Canadian Cultural Studies and Environmental History. Seven members of staff teach modules about Canada with one of them working full time on Canadian topics. The recent appointment of a Canadian academic in Film Studies will strengthen the Centre's work in that area.
Nottingham students are able to study for a degree in American Studies with Canadian Studies which is a multidisciplinary course and although the emphasis is on the United States , one third of the course offers modules such as Canadian Cultural Studies, Canadian Film Cultures, Gender and Sexuality in Canadian Writing and North American Environmental History. A recent innovation is a degree course in French with Canadian Studies where, again, the Canadian content is around one third and modules are offered that are similar to those on the American Studies version. At postgraduate level there are individual Canadian modules on courses such as the MA Film Studies.
Queen's University, Belfast
Queens' Centre of Canadian Studies was established in 1985 and specializes in the Canadian economy and society, community economic development, economic history, geography and fiction. Canadian modules are included in a range of undergraduate and postgraduate courses, especially those in Geography and Literature. Research at Queen's tends to focus on Atlantic Canada and comparisons between various Canadian regions and Northern Ireland. The Centre hosts an annual conference and also an annual lecture, usually given by a distinguished Canadian academic or public figures such as provincial premiers and members of the judiciary.
Leicester University
The United Kingdom's only Centre for Québec Studies is based at Leicester and was designated as such in 1997 although staff within the university's Department of Modern Languages had been teaching and researching on Québec for about ten years prior to the Centre's inauguration. It is primarily a research centre with students studying for doctorates in aspects of Québec society or culture. At undergraduate level, students on the single honours BA in French can spend the third year in French Canada. The Centre holds an annual conference and a number of seminars on topics such as Québec cinema.
London University
Canadian Studies in London is largely research-centred and its official' home is Birkbeck College, although University College London, the Institute for Commonwealth Studies and the Institute for the Study of the Americas are also involved. This last named institution is currently developing an MA in Comparative American Studies which will include Canadian topics although. Birkbeck has, in the past, offered an MA in Canadian Studies. This is currently in abeyance due to the retirement of the staff who taught on it. The Institute does continue to include some Canadian content on other programmes, such as those on North American literature, bilingualism, multiculturalism and film studies.
These four London institutions, along with others in south-east England such as the University of Portsmouth, collectively form the London Conference for Canadian Studies. Two conferences are held each year, usually in London but they have also taken place in Southampton and Canterbury. There is a programme of seminars and the Conference publishes an on-line journal, The London Journal of Canadian Studies.
Canadian Studies at Other Universities
There are many other universities in the United Kingdom where staff research interests allow the creation of optional Canadian' units on courses at both undergraduate and postgraduate level. Aberdeen, for example, offers units entitled The Scot in Canada and Emigrants and Immigrants on its History programme whilst at Cardiff there is an option in Canadian Literature on its MA programme. Well established Canadian Studies programmes have been in existence at Hull and Sussex for a number of years, but both universities have seen staff leave to take up positions elsewhere. However, Canadian topics continue to be offered within the American Studies courses at Sussex and in Politics at Hull.
A promising development is at Christ Church Canterbury where, from 2006, a joint honours degree course in American Studies (USA and Canada) will be offered. Canadian topics will be taught in all three years of the course and will concentrate on the origins of modern Canada. Other modules include the study, Canada's First Nations, and the country's social history since 1949. Also in Kent, at the University of Kent at Canterbury, a Centre for the Study of Federalism is being established and the Canadian federal system will be an integral part of its remit. At Cambridge the work of the Scott Polar Research Institute includes some Canadian content, particularly since the creation of the territory of Nunavut.
Bibliography
Despite its first incarnation originating in 1969, Kenneth McNaught's The Penguin History of Canada is still the most accessible and comprehensive account of the country's history. Ged Martin's Britain and the Origins of Canadian Confederation, 1837-1867 looks at the creation of the modern confederation whilst Canadian Politics, edited by Bickerton and Gagnon, provides a comprehensive introduction to the Canadian system. There are many books on individual provinces, with Québec and Newfoundland being particularly well represented. The Association for the Export of Canadian Books (www.aecb.org) provides an annual catalogue of selected Canadian Studies titles.
Related links
The British Association for Canadian Studies
www.canadian-studies.net
Canadian High Commission
www.dfait-maeci.gc.ca/london
University of Edinburgh, Canadian Studies Centre
www.cst.ed.ac.uk
Institute of Commonwealth Studies
www.sas.ac.uk/commonwealthstudies
University of Leeds
www.leeds.ac.uk/canadian_studies
University of Leicester Centre for Québec Studies
www.le.ac.uk/ml/quebec
Queen's University Belfast
www.qub.ac.uk/ccs
Canadian Studies in Wales group
www.swan.ac.uk/ebms/cswg
International Council for Canadian Studies
www.iccs-ciec.ca
London Journal of Canadian Studies
www.bbk.ac.uk/llc/LCCS/LJCS
Referencing this article
Below are the possible formats for citing Good Practice Guide articles. If you are writing for a journal, please check the author instructions for full details before submitting your article.
MLA style:
Canning, John. "Disability and Residence Abroad". Southampton, 2004. Subject Centre for Languages, Linguistics and Area Studies Guide to Good Practice. 7 October 2008. http://www.llas.ac.uk/resources/gpg/2241.
Author (Date) style:
Canning, J. (2004). "Disability and residence abroad." Subject Centre for Languages, Linguistics and Area Studies Good Practice Guide. Retrieved 7 October 2008, from http://www.llas.ac.uk/resources/gpg/2241.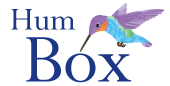 Humbox
The Humbox is a humanities teaching resource repository jointly managed by LLAS.
Look for similar items by theme: