Subject Centre publications
Our magazine
Liaison

Our magazine, Liaison, is published twice a year and is distributed free to subscribers in the UK. Liaison aims to keep you up-to-date not only with news from the Subject Centre, but also with broader issues affecting the disciplines of languages, linguistics and area studies. If you would like to subscribe, please complete the online mailing list form.
Our ebulletin
The monthly Subject Centre e-bulletin gives information on events, news items and newly available resources. Join our mailing list if you would like to receive future monthly e-bulletins.
Event reports
The archived event reports section of the website contains details about, reports on, and supplementary materials from the events we have hosted.
Archived publications
Administration
Downloads:
Subject Centre publications
Publications created by the Subject Centre include:
Recent publications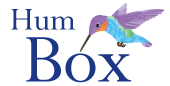 Humbox
The Humbox is a humanities teaching resource repository jointly managed by LLAS.